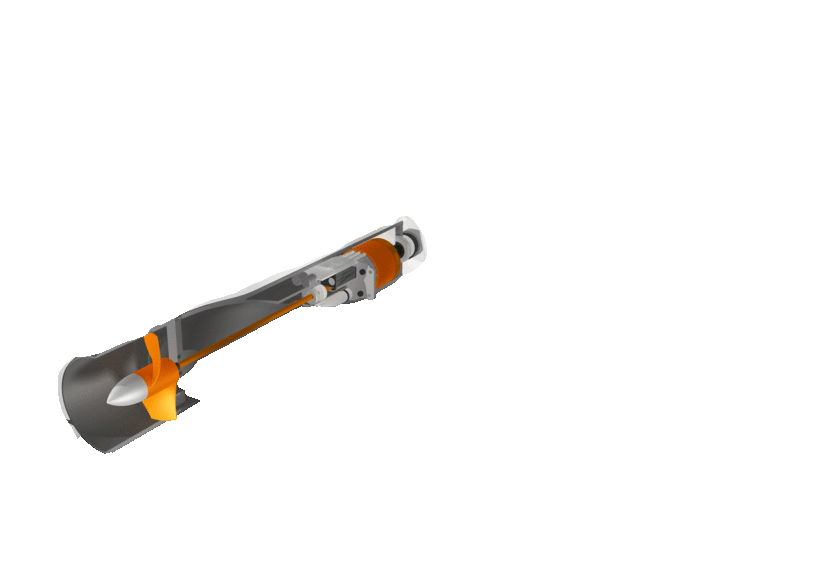 M-CORE assistance
M-Core module is a high-tech versatile underwater micro-propulsion with embedded intelligence trough its microprocessor and sensors. M-Core is able to make you forget that you have an onboard assistance. Silent, invisible, it's always there when you need it but you don't need to care about it. Just focus on your gesture, on your balance, on your sport. Hands free, mind free !
PROPELLER DIAMETER
74 mm

/ 2.91 in

PROPULSION LENGHT
435 mm

/ 17 in

PROPULSION WEIGHT
1.2 kg

/ 2.6lb

BATTERY WEIGHT (160 Wh)
1.5 kg

/ 3.3lb

THRUST at 5 km/h
82 N

/ 8.4Kg-force

POWER CONSUMPTION
as low as 220 W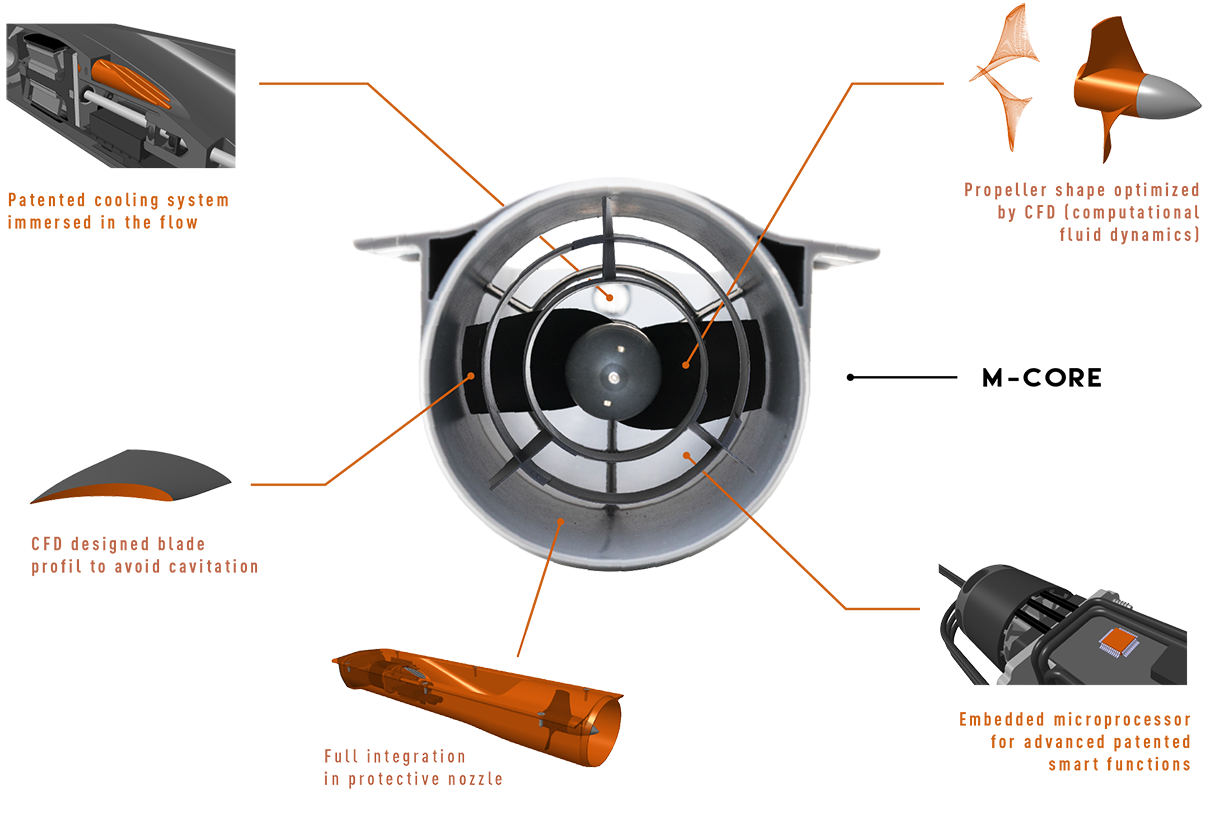 CANOE, KAYAK, SURF, SUP, and more…
Entirely waterproof (IP 68) before installation, M-Core can be integrated into almost any sport craft and its software can be adjusted to match the needs. Some additional switches can be mounted onboard (wirely), or attached through paddles, wrist or knees (bluetooth wireless switch). It has been already tested with success on surfboards, canoes, SUP… and more to come !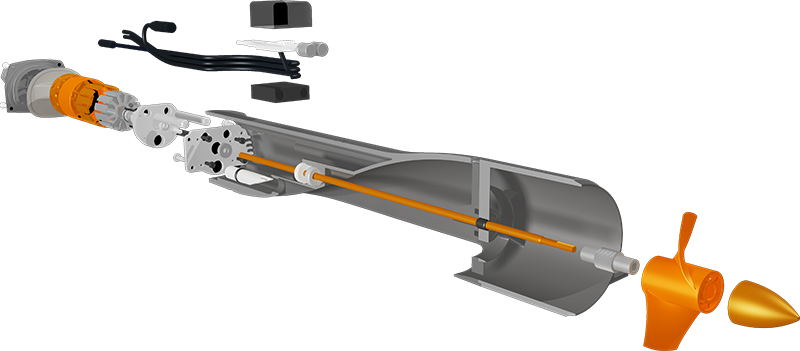 SURFBOARD integration
With its advanced smart functions and sensors, M-Core enables the surf practice like never before. Helping during paddling, duck dive, take-off, it also enables to take small waves that couldn't be ridable without assistance. But when the wave power is sufficient, M-Core automatically cuts and let you ride the ocean as it has never been there…
CANOE AND KAYAK integration
Onboard a canoe or a kayak, M-Core gives you a very smooth and efficient assistance, as if a second paddler were always with you ! It helps paddling against currents, it helps to take the swell, and to manage going fast even when you feel tired…